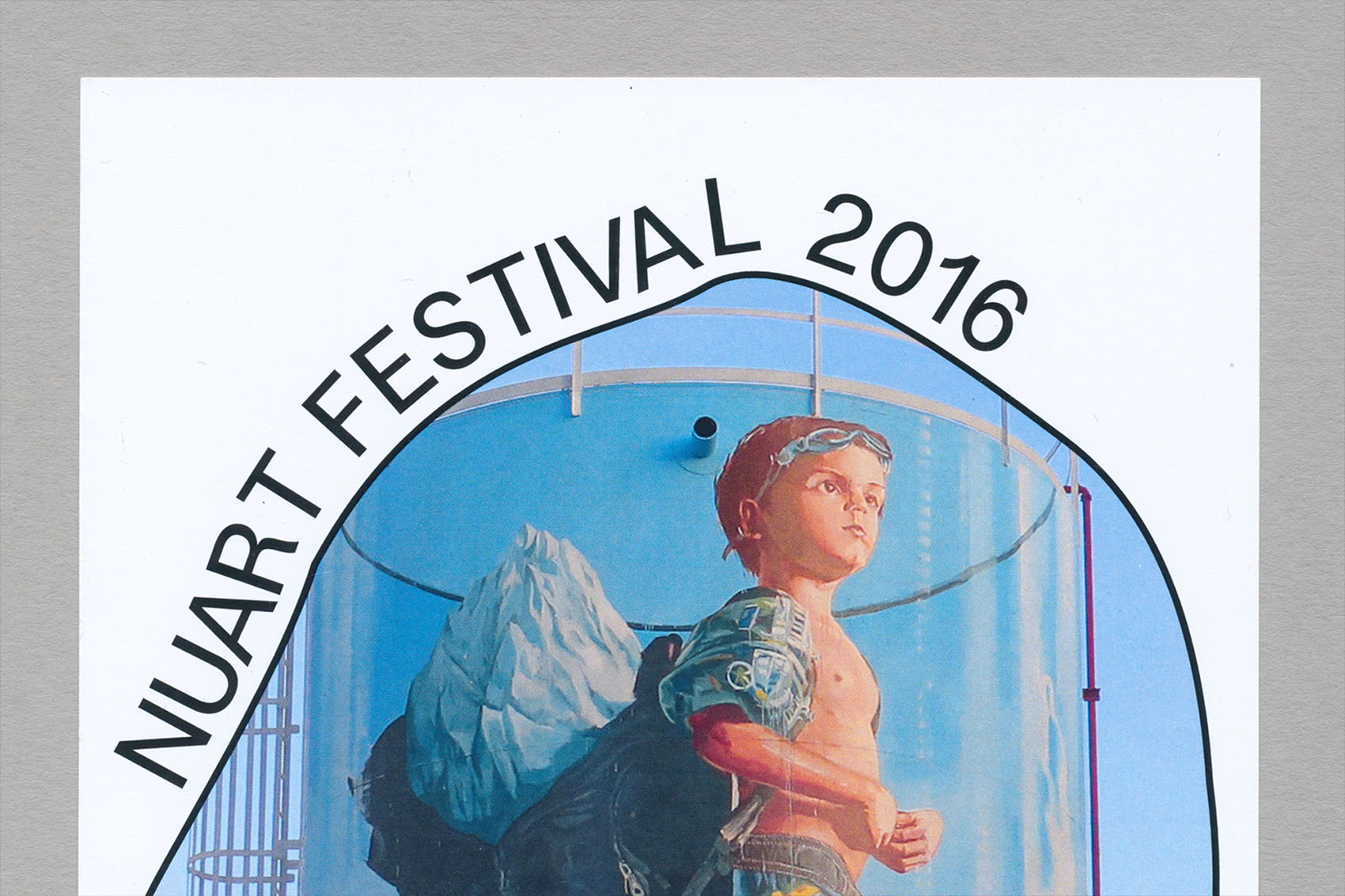 Set against the backdrop of Stavanger – a small town on the west coast of Norway – Nuart Festival is considered one of the world's leading Street Art festival, and the world's first of its kind too, comprising indoor and outdoor exhibitions, debates, and a critical symposium. Since 2013, Studio Bergini has been responsible for Nuart's visual identity, designing all the related collateral, and evolving it each year to reflect the festival's changing focus.
—
Nuart Festival was organised in 2016 for the 16th time – our 4th year as Nuart collaborators and designers of the festival's visual identity.
The 2016 festival focused on the concept of play, one of the keywords for Nuart and one of the cornerstones of Situationism – a constant point of reference for the festival. The visual vocabulary we developed was our digital take on the DIY aesthetic associated with Situationism and its related movements and styles of political graffiti and image-making: collage, cut-outs, and scribbling on walls for us became digitally drawn speech bubbles and image frames, complemented by extensive use of the "type on path" function, allowing the means to dictate the aesthetic. The image featured across the 2016 identity is a mural by Fintan Magee.
Coinciding with the 2016 festival, we also collaborated on a small side project, more on that here:   [ Nuart Slogans ]